Helpful, detailed, and actionable SEO audits recorded on video
Get professional feedback on how to improve your website's visibility in the search engine result pages (SERPs) in 72-hours in an easy-to-understand video.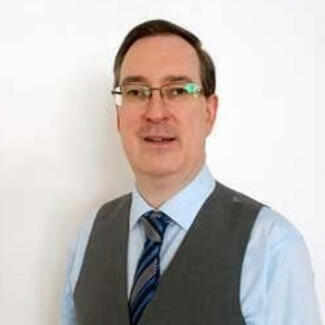 "Thank you for your excellent work. I will come back to you later this week to discuss how we can implement your suggestions."

Deborah Putsman
Marketing Manager
"I am pleased with the overall website and the shopping cart system is working really well.
Many Thanks"

Michael Foy
Proprietor
"The work itself was finished to a very high standard and has already proved itself on the buying public."

Glenn Hardman
Managing Director
Knights International Consultancy
"Only a fool or an idiot would say it was a pleasure to forward a cheque - please find enclosed. Thanks again for all your help."

Robert Knights MBE
Principal
Grow traffic and sales
with proven advice
I'll tell you what's great, what's not, and how to
take your business website to the next level.
RECORDED FOR RESULTS
Actionable feedback on what to change on your website.
I will manually audit your website and provide you with a detailed 10-minute video SEO audit that includes what's working, what's broken, or what needs attention with, clear explanations and recommendations for next steps.

During my SEO analysis, I take a look at your website, searching for any possible issues that are preventing your website from ranking well in the search engines.

I will then explain to you why a problem exists and provide solutions so you are able to fix the problem.
COMPLETELY ORIGINAL
Uniquely tailored to your website and your business goals.
My video SEO audit looks at, but is not limited to:
Domain Analysis, Internal Site ProblemsPotential technical and code issuesMETA Issues (page title and description errors)Broken Links CheckMobile FriendlinessImage analysis – Missing Alt TagsSite speed loading test
THE BEST SEO SOFTWARE
Using premium tools to find issues with your website, live.
Most marketing agencies run an automated report and give you those results in a PDF format. My reports are recorded live and personal for you and your website!

You will get:
10-minute video SEO Website AuditA private HD upload of me personally finding issues with your website, on-screen live.100% money-back guarantee if you're not happy for whatever reason.
Meet your new
digital marketing wingman
Hello, I'm Robert Wheeler

I've been doing SEO since 1996 when the major search engines were Altavista, Webcrawler, and Yahoo!

I've also been design, building, and marketing websites since 1996, including designing and building one of the first official NHS (National Health Service) websites in 1998 for Redbridge Healthcare NHS Trust.

I then moved on to designing, building, and marketing over 250 UK travel industry websites including CheapHolidays.com, BargainFlights.com and Flightfile.com.

I've also designed, built, and marketed websites for small to medium-sized businesses including an art gallery, gift shop, robot manufacturer, software developers, and a Fintech SaaS Start-up to name a few.

I would love to share my web design and digital marketing expertise with you and help you grow your business in these difficult times.
SIMPLE PRICING
Video SEO Audit
£47
Includes:
10-minute video reviewFully actionable recommendationsPrivate, high-definition videoDelivered within 72-hours
Frequently Asked Questions
How quickly will I receive my SEO Audit on video?

Your video audit will arrive within 72-hours of your order. It will be uploaded privately so only you (and your team, if you like) can access it.
Can I purchase more than one video SEO Audit?

Absolutely, but please note I only allow one video review per website. Purchase additional audits if you want me to review multiple websites.
Can you help non-English language websites?

Unfortunately not. SEO especially is a very language-driven thing and while I can identify technical issues it makes my life 10x harder. It's better for you to hire a digital marketer fluent in your language.
Are there some industries you don't help?

I do not work with any adult, gambling, or casino-related websites. I personally have nothing against them, I just don't know the industries well enough to give constructive feedback.
Can you review a website I don't own?

As long as the site is in English and not adult or gambling related that's absolutely fine. Many SEOs ask us for a second opinion on client sites.
Can I ask you a specific question about my site?

If I can answer it by looking at your website and within 10 minutes, yes. After you order you can leave a comment with specifics next to your URL.
Will Robert perform these audits or someone else?

All videos are recorded by Robert, which is why we truly have limited spaces available and our doors are closed more than they're open.
Can you help to implement your recommendations?

Maybe - once I finish the audit, I can discuss the specifics of what you need. I try to stay focused on my business but am open to projects that are the right fit.
Are your recommendations 'whitehat'?

While I push the boundaries of experimenting on my own websites, my SEO audit advice strictly follows Google's current guidelines. All recommendations are based on personal, client, and other real-world results.
Do you only make SEO recommendations?

Nine times out of ten I'll comment on your design and usability aspects as well but these are primarily SEO-focused audits. You can request specifics after you order.
Do you offer refunds?

Go on then, why not. Yes. 100% refund. No questions asked. Just please don't abuse it (i.e. keep ordering and asking for refunds).
"I'm still not convinced. Change my mind before I leave this page (and do it in less than 100 words)"
Challenge accepted. So full transparency.

I love recording these SEO Audit videos to help companies like yours. These SEO Audit videos are so well received that some companies decide to hire me to do their SEO.

I don't know if £49 is your entire marketing budget or what you make each day so either way, I will try my hardest to massively over-deliver.

Don't worry, I won't try to upsell you on anything. Trying to "wow" you with a video SEO audit is enough for me.

Still not convinced? No problem. I sincerely appreciate you stopping by either way.
Have a question? Email me: hello@robertwheeler.net